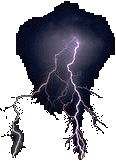 DEMONS,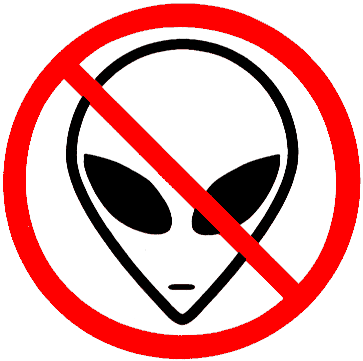 WE KNOW THEY'RE UGLY, BUT WHAT ARE THEY?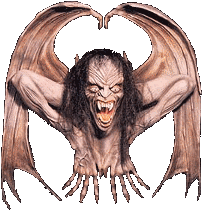 YEAH!!! NOW THATS UGLY!!!
Righto, I had one enter when I did a witchcraft ritual and asked one to infuse my being.
NOT CLEVER!!!
This thing could speak, had it's own personality, but also had it's own agenda.
I actually ended up with a few.
Read WHAT HAPPENED.
Just like the New Agers, witches, pyschics,channelers and so on, ask in spirit guides, inner light, illumination and such for direction and wisdom and stuff, these things are only too happy to oblige. They are all looking for homes.
( STAY AWAY from ALL occultic stuff, this even means horoscopes in the newspaper.)

Jesus and his disciples went around casting out demons, left, right and center.
Now I'm no expert but I know they're there and this is what I and a lot of others reckon.
It all starts in the Holy Bible.
Gen 6:1 And it came to pass, when men began to multiply on the face of the earth, and daughters were born unto them,
Gen 6:2 That the sons of God saw the daughters of men that they were fair; and they took them wives of all which they chose.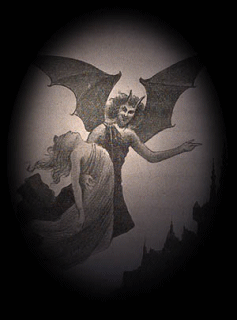 Gen 6:4 The Nephilim ( giants ) were in the earth in those days, and also after that, when the sons of God came unto the daughters of men, and they bare children to them: the same were the mighty men that were of old, the men of renown.
Gen 6:5 And Jehovah saw that the wickedness of man was great in the earth, and that every imagination of the thoughts of his heart was only evil continually.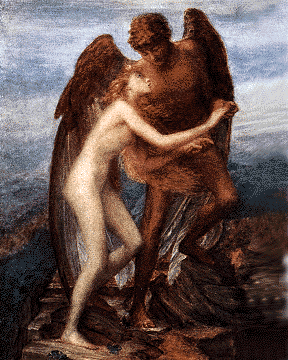 Who are the
sons of God here?
Job 2:1 Again there was a day when the sons of God came to present themselves before the LORD, and Satan came also among them to present himself before the LORD.
Job 2:2 And the LORD said unto Satan, From whence comest thou? And Satan answered the LORD, and said, From going to and fro in the earth, and from walking up and down in it.
THEY WERE ANGELS.
But those naughty boys were locked up.
Jud 1:6 And angels that kept not their own principality, but left their proper habitation, he hath kept in everlasting bonds under darkness unto the judgment of the great day.
2Pet 2:4 For if God spared not the angels that sinned, but cast them down to hell, and delivered them into chains of darkness, to be reserved unto judgment;
BUT SOME ARE STILL AROUND.
Heb 13:2 Be not forgetful to entertain strangers: for thereby some have entertained angels unawares.
Right, so the angels bred with the human women. And their offspring were called Nephilim ( giants ).
Num 13:33 And there we saw the giants, the sons of Anak, which come of the giants: and we were in our own sight as grasshoppers, and so we were in their sight.
Nephilim you say,

That's what these critters are sometimes called.
YEAH, SPOOKY AINT IT.
Then there is the book of Enoch that will really open your eyes. Now this book was found amongst the dead sea scrolls.
Jude, half brother of Jesus mentions the prophecies of Enoch. YES... Jesus had brothers, Mary was no longer a virgin but that's another story.
Jud 1:14 And to these also Enoch, the seventh from Adam, prophesied, saying, Behold, the Lord came with ten thousands of his holy ones,
Jud 1:15 to execute judgment upon all, and to convict all the ungodly of all their works of ungodliness which they have ungodly wrought, and of all the hard things which ungodly sinners have spoken against him.
So what is in the book of Enoch.
Enoch 6:1-3a And it came to pass when the children of men had multiplied that in those days were born unto them beautiful and comely daughters. And the angels, the children of the heaven, saw and lusted after them, and said to one another: 'Come, let us choose us wives from among the children of men and beget us children,
7:1-6 And all the others together with them took unto themselves wives, and each chose for himself one, and they began to go in unto them and to defile themselves with them, and they taught them charms and enchantments, and the cutting of roots, and made them acquainted with plants. And they became pregnant, and they bare great giants, whose height was three thousand ells: Who consumed all the acquisitions of men. And when men could no longer sustain them, the giants turned against them and devoured mankind. And they began to sin against birds, and beasts, and reptiles, and fish, and to devour one another's flesh, and drink the blood. Then the earth laid accusation against the lawless ones.
Pretty full on stuff was going on.
So I'll get to the demon stuff now.
So God says to them,
Enoch 15:3-12 Wherefore have ye left the high, holy, and eternal heaven, and lain with women, and defiled yourselves with the daughters of men and taken to yourselves wives, and done like the children of earth, and begotten giants (as your) sons? And though ye were holy, spiritual, living the eternal life, you have defiled yourselves with the blood of women, and have begotten (children) with the blood of flesh, and, as the children of men, have lusted after flesh and blood as those also do who die and perish. Therefore have I given them wives also that they might impregnate them, and beget children by them, that thus nothing might be wanting to them on earth. But you were formerly spiritual, living the eternal life, and immortal for all generations of the world. And therefore I have not appointed wives for you; for as for the spiritual ones of the heaven, in heaven is their dwelling. And now, the giants, who are produced from the spirits and flesh, shall be called evil spirits upon the earth, and on the earth shall be their dwelling. Evil spirits have proceeded from their bodies; because they are born from men and from the holy Watchers is their beginning and primal origin; they shall be evil spirits on earth, and evil spirits shall they be called. [As for the spirits of heaven, in heaven shall be their dwelling, but as for the spirits of the earth which were born upon the earth, on the earth shall be their dwelling.] And the spirits of the giants afflict, oppress, destroy, attack, do battle, and work destruction on the earth, and cause trouble: they take no food, but nevertheless hunger and thirst, and cause offences. And these spirits shall rise up against the children of men and against the women, because they have proceeded from them.
So that is what a demon is, a spirit from old that is left to wander earth annoying us humans and causing all sorts of physical, mental/emotional, spiritual sicknesses. Like I said, they are trouble makers and they whisper in our ears and get our minds to run in circles chasing the wrong stuff.
SO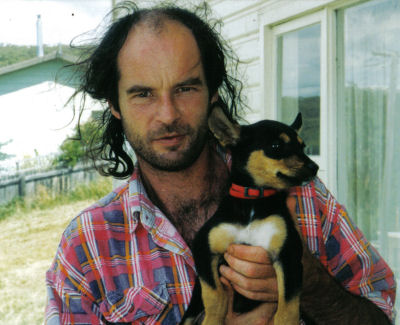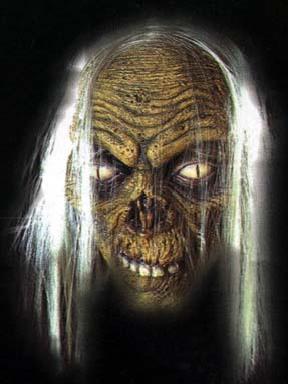 MINUS
PLUS HOLY SPIRIT
EQUALS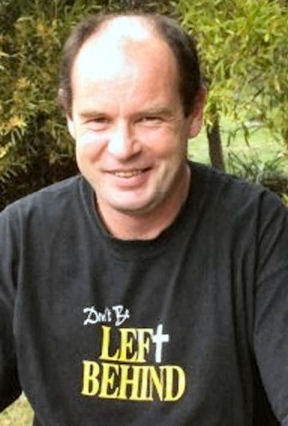 Rev 1:17 And when I saw him, I fell at his feet as dead. And he laid his right hand upon me, saying unto me,
Fear not; I am the first and the last:
Rev 1:18 I am he that liveth, and was dead; and, behold, I am alive for evermore, Amen;
and have the keys of hell and of death.
THANK YOU
JESUS.
Phi 2:9 Wherefore also God highly exalted him, and gave unto him the name which is above every name;
Phi 2:10 that in the name of Jesus every knee should bow, of things in heaven and things on earth and things under the earth,
Phi 2:11 and that every tongue should confess that Jesus Christ is Lord, to the glory of God the Father.
Pro 25:2 It is the glory of God to conceal a thing: but the honour of kings is to search out a matter.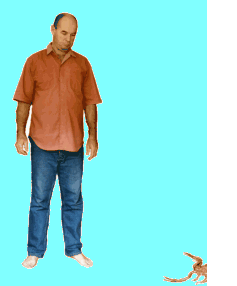 Luk 10:19 Behold, I give unto you power to tread on serpents and scorpions, and over all the power of the enemy: and nothing shall by any means hurt you.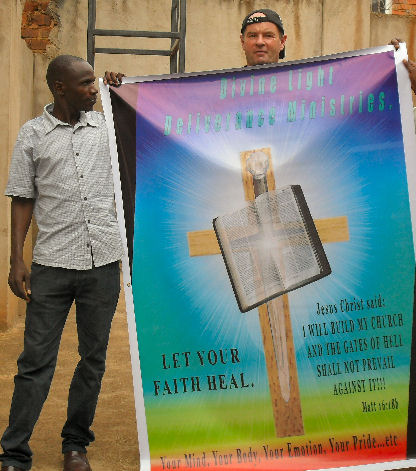 Click link above to hear Pete Preach,
Messengers of Satan, Fear and Doubt!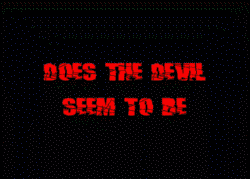 Click above to learn Spiritual Warfare

HOW TO CAST OUT DEMONS HERE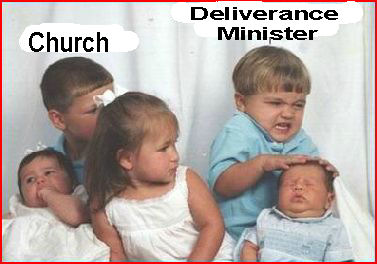 Here's a Deliverance video we filmed in Uganda of some going through
their deliverance from the tormenting spirits that were oppressing them. These women were young Christians who believe, and prayed and fasted. Some were so violent that we couldn't film. We were all too busy hanging on. But they all recieved deliverance and peace.
Click link below.
Demonic Deliverance

I have also made a short video on the witchcraft of Joseph Kony.
Joseph Kony Witchcraft.