DELIVERANCE
Joh 8:32 And ye shall know the truth, and the truth shall make you free.
The ministry of Jesus Christ was this.
Luk 4:18 The Spirit of the Lord is upon me, because he hath anointed me to preach the gospel to the poor; he hath sent me to heal the brokenhearted, to preach deliverance to the captives, and recovering of sight to the blind, to set at liberty them that are bruised,
Luk 4:19 To preach the acceptable year of the Lord.
Are you Brokenhearted?
Do you feel like a captive?
Do you feel blind to your Future and Freedom?
Are you emotionally bruised?

I certainly was before Salvation.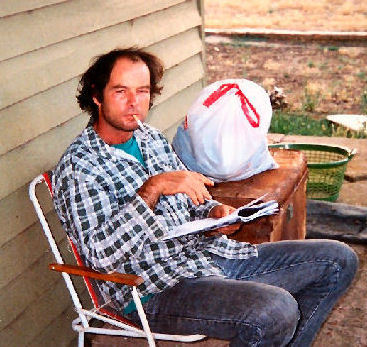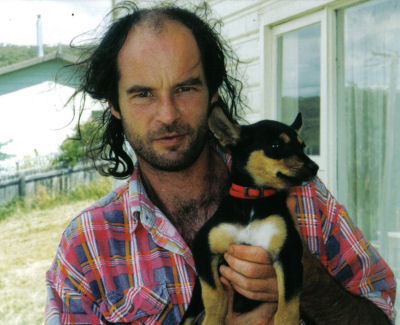 Then salvation came.

So when the Holy Spirit took over my spirit, a fair few of these
things had to vacate.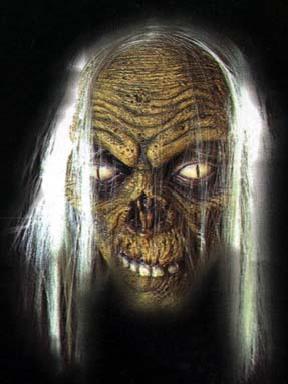 And this equaled,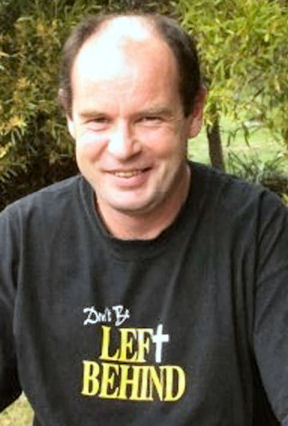 But that wasn't the end of it.

I found that the voices that I had started to try and come back.

I was blessed to be free of the spirits that had tormented me so much but they wanted to come back to their home.

As the Word says.

Mat 12:43 When the unclean spirit is gone out of a man, he walketh through dry places, seeking rest, and findeth none.
Mat 12:44 Then he saith, I will return into my house from whence I came out; and when he is come, he findeth it empty, swept, and garnished.
Mat 12:45 Then goeth he, and taketh with himself seven other spirits more wicked than himself, and they enter in and dwell there: and the last state of that man is worse than the first. Even so shall it be also unto this wicked generation.

If I had not have recognized this gave into their lies and deceptions, they would have entered again.

This is why a lot who get saved fall away.

This is the explanation Jesus gave of the Parable of the sower and the seed.

The enemy will continually try to delude and deceive and steal, kill and destroy the Truth that has been sown into you.

Mat 13:19 When any one heareth the word of the kingdom, and understandeth it not, then cometh the wicked one, and catcheth away that which was sown in his heart. This is he which received seed by the way side.
Mat 13:20 But he that received the seed into stony places, the same is he that heareth the word, and anon with joy receiveth it;
Mat 13:21 Yet hath he not root in himself, but dureth for a while: for when tribulation or persecution ariseth because of the word, by and by he is offended.
Mat 13:22 He also that received seed among the thorns is he that heareth the word; and the care of this world, and the deceitfulness of riches, choke the word, and he becometh unfruitful.
Mat 13:23 But he that received seed into the good ground is he that heareth the word, and understandeth it; which also beareth fruit, and bringeth forth, some an hundredfold, some sixty, some thirty.

This is how He operates.

Joh 10:10 The thief cometh not, but for to steal, and to kill, and to destroy: I am come that they might have life, and that they might have it more abundantly.

So after Salvation, there is more to do.

The battle has only begun.

BODY, SOUL and SPIRIT.

We are 3 parts. Just like the

Father, Son, Holy Ghost,

or

Lord Jesus Christ.

When we are born again, the Holy Spirit enters our spirit and no unclean thing can dwell there anymore.

Our spirit is the life we have.

And His life enters ours and brings the Light and Freedom and Truth and everything that is good into us.

Jas 2:26 For as the body without the spirit is dead, so faith without works is dead also.


BUT

Our souls, which are who we are are not in alignment with the Spirit yet.

We need to renew our minds and get in line with our new Spirit.

Luk 5:36 And he spake also a parable unto them; No man putteth a piece of a new garment upon an old; if otherwise, then both the new maketh a rent, and the piece that was taken out of the new agreeth not with the old.
Luk 5:37 And no man putteth new wine into old bottles; else the new wine will burst the bottles, and be spilled, and the bottles shall perish.
Luk 5:38 But new wine must be put into new bottles; and both are preserved.

And some of what is still in the soul are demonic spirits that still have legal right or just don't want to go.

So we have to come out of agreement with them.

Here is an explanation of this.
 

You will find more of these at



SPIRIT WARFARE





YES, a Christian can have a Demon.
 

Can a Christian have a Demon?

YES!!!

 

Luk 12:39 And this know, that if the goodman of the house had known what hour the thief would come, he would have watched, and not have suffered his house to be broken through.

 

Ecc 10:8 He that diggeth a pit shall fall into it; and whoso breaketh an hedge, a serpent shall bite him.

 

Pro 25:28 He that hath no rule over his own spirit is like a city that is broken down, and without walls.

 

2Co 7:1 Having therefore these promises, dearly beloved, let us cleanse ourselves from all filthiness of the flesh and spirit, perfecting holiness in the fear of God.

 

Luk 22:3 Then entered Satan into Judas surnamed Iscariot, being of the number of the twelve.

 

JUDAS WAS CASTING OUT DEMONS AND HEALING THE SICK ALSO

 

Joh 13:27 And after the sop Satan entered into him. Then said Jesus unto him, That thou doest, do quickly.

 

PAUL HAD A DEMON

2Co 12:7,8 And lest I should be exalted above measure through the abundance of the revelations, there was given to me a thorn in the flesh, the messenger of Satan to buffet me, lest I should be exalted above measure.

For this thing I besought the Lord thrice, that it might depart from me.

 

Rom 7:18-21 For I know that in me (that is, in my flesh,) dwelleth no good thing: for to will is present with me; but how to perform that which is good I find not.

For the good that I would I do not: but the evil which I would not, that I do.

Now if I do that I would not, it is no more I that do it, but sin that dwelleth in me.

I find then a law, that, when I would do good, evil is present with me.

 

DELIVERANCE IS THE CHILDRENS BREAD.

Mar 7:25 For a certain woman, whose young daughter had an unclean spirit, heard of him, and came and fell at his feet:

Mar 7:26 The woman was a Greek, a Syrophenician by nation; and she besought him that he would cast forth the devil out of her daughter.

Mar 7:27 But Jesus said unto her, Let the children first be filled: for it is not meet to take the children's bread, and to cast it unto the dogs.

Mar 7:28 And she answered and said unto him, Yes, Lord: yet the dogs under the table eat of the children's crumbs.

Mar 7:29 And he said unto her, For this saying go thy way; the devil is gone out of thy daughter.

 

IT'S UNSAFE TO CAST DEMONS FROM UNBELIEVERS ACCORDING TO MATT 12:43-45

Mat 12:43 When the unclean spirit is gone out of a man, he walketh through dry places, seeking rest, and findeth none.

Mat 12:44 Then he saith, I will return into my house from whence I came out; and when he is come, he findeth it empty, swept, and garnished.

Mat 12:45 Then goeth he, and taketh with himself seven other spirits more wicked than himself, and they enter in and dwell there: and the last state of that man is worse than the first. Even so shall it be also unto this wicked generation.

 

SO WHO ARE THE DISCIPLES TO CAST DEMONS OUT OF. BELIEVERS OF COURSE

Mar 16:17 And these signs shall follow them that believe; In my name shall they cast out devils; they shall speak with new tongues;

Mar 16:18 They shall take up serpents; and if they drink any deadly thing, it shall not hurt them; they shall lay hands on the sick, and they shall recover.

 

UNFORGIVENESS BRINGS DEMONS

Mat 6:14 For if ye forgive men their trespasses, your heavenly Father will also forgive you:

Mat 6:15 But if ye forgive not men their trespasses, neither will your Father forgive your trespasses.

 

THE TORMENTORS ARE DEMONS, PUT IN CHRISTIANS

Mat 18:34 And his lord was wroth, and delivered him to the tormentors, till he should pay all that was due unto him.

Mat 18:35 So likewise shall my heavenly Father do also unto you, if ye from your hearts forgive not every one his brother their trespasses.

 

MANY ARE DEFILED BY THIS

Heb 12:15 Looking diligently lest any man fail of the grace of God; lest any root of bitterness springing up trouble you, and thereby many be defiled;

 

HEB 12:5-11 THE LORD CHASTISES US WITH DEMONS AT TIMES AND USES THEM TO DO HIS BIDDING. OR SATAN IS A TOOL OF GOD AT TIMES.

1Ki 22:20-23 And the LORD said, Who shall persuade Ahab, that he may go up and fall at Ramothgilead? And one said on this manner, and another said on that manner. And there came forth a spirit, and stood before the LORD, and said, I will persuade him.

And the LORD said unto him, Wherewith? And he said, I will go forth, and I will be a lying spirit in the mouth of all his prophets. And he said, Thou shalt persuade him, and prevail also: go forth, and do so.

Now therefore, behold, the LORD hath put a lying spirit in the mouth of all these thy prophets, and the LORD hath spoken evil concerning thee.

THIS SCRIPTURE REPEATED IN 2 CHRON 18:20-22

 

SOME NEED RECOVERY

2Ti 2:26 And that they may recover themselves out of the snare of the devil, who are taken captive by him at his will.

 

IT IS BELIEVERS THAT FALL AWAY.

2Th 2:3 Let no man deceive you by any means: for that day shall not come, except there come a falling away first, and that man of sin be revealed, the son of perdition;

2Th 2:4 Who opposeth and exalteth himself above all that is called God, or that is worshipped; so that he as God sitteth in the temple of God, shewing himself that he is God.

 

 

PAUL SAYS THAT THE TEMPLE OF GOD IS THE BODY SO ANTICHRIST SPIRITS WILL BE/ARE COMMON IN BELIEVERS.

 

Having had a little bit to do with demons, being infested with them in spirit soul and body before I was saved by all sorts of sin and giving them legal ground, plus inviting them in in witchcraft rituals, and then realising afterwards that when the Holy Spirit comes in He sanctifies our spirit but they can still inhabit body and soul, ie habits, sickness, thought patterns, generational traits and so on. And these exist and hide not wanting to be found and their voice sound just like our own thoughts, and if unaware are totally invisible to us; unlike the Angel of Light kind that are willingly invited in to get guidance from the inner voice or spirit guide by satanists, new agers and false religions and counterfiet christianity.

Then they speak so you can recognize them and have no need of hiding.

The main entrance is sin We must repent after all sin. We are then forgiven, not automatically as some preach but for sins past. So all unrepented sin is still legal ground for satan. Especially when we know better.

Rom 3:25 Whom God hath set forth to be a propitiation through faith in his blood, to declare his righteousness for the remission of sins that are past, through the forbearance of God;

So all unrepented sin ( OPEN DOORS ) is still legal ground for satan. Especially when we know better. Luk 12:47,48

but they also come in through generational curses, look at your parents weaknesses and ask why do we still suffer from them. All curses( witch, warlock, spoken, council of Trent etc ) , hexs, vexs, charms, spells, voodoo, soul ties, involvment in any form of witchcraft, Deut 18:10-13 any occult object, Deut 7:25,26

DEMONS COME AS SICKNESS ALSO.

 

WE BECOME FREE AND WALK IN FULLNESS LITTLE BY LITTLE.

Joh 1:12 But as many as received him, to them gave he power to become the sons of God, even to them that believe on his name:

Joh 1:13 Which were born, not of blood, nor of the will of the flesh, nor of the will of man, but of God.

 

Deu 7:20 Moreover the LORD thy God will send the hornet among them, until they that are left, and hide themselves from thee, be destroyed.

Deu 7:21 Thou shalt not be affrighted at them: for the LORD thy God is among you, a mighty God and terrible.

Deu 7:22 And the LORD thy God will put out those nations before thee by little and little: thou mayest not consume them at once, lest the beasts of the field increase upon thee.

Deu 7:23 But the LORD thy God shall deliver them unto thee, and shall destroy them with a mighty destruction, until they be destroyed.

Deu 7:24 And he shall deliver their kings into thine hand, and thou shalt destroy their name from under heaven: there shall no man be able to stand before thee, until thou have destroyed them.

So this is my advice to start on your journey to FREEDOM.

As Deliverance Ministers are as rare as Hens teeth in the Body of Christ, or Real Deliverance Ministers should I say,
( you can't council out a Demon)

You would do well to watch these videos.

This man was probably the best Deliverance minister around for a long time. Now passed away.

His name is Win Worley.

Go through the Prayers of Repentance and Renunciations and that will close many doors, then through his deliverance and you may experience the miracle you have been looking for.

DELIVERANCE VIDEO
Part 1 of 2

 





Another full video.
If you are serious then take the time.
The desperate will find freedom here.



DELIVERANCE VIDEO


 





Tell a Friend

If you want to contact me my email is
soulwinners@bigpond.com